Aluminum bus bar does not need to be plated with copper and tin for surface treatment. Copper plating is only required when it is directly connected with copper conductive materials. Tin plated aluminum bus bar can prevent electrochemical corrosion of copper and aluminum. The purpose of tin crossing is to contact closely. Tin is relatively soft and not easy to oxidize.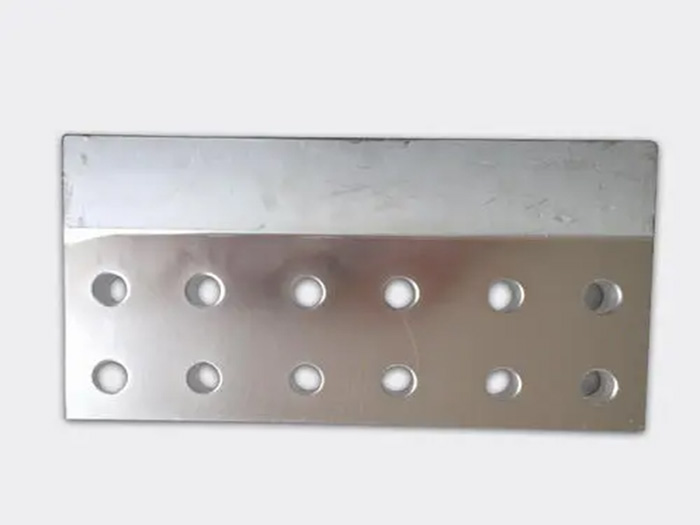 Tin plated aluminum bus bar
Metal aluminum is a very active amphoteric metal with strong self passivation ability and no appropriate activation. After electroplating, the adhesion of the coating is poor and peeling occurs.
The surface of aluminum bus bar is tinned. It is best to dip zinc (also known as zinc precipitation), remove zinc, then sink zinc, and electroplate tin. In this way, the secondary zinc deposition process can fully ensure the electroplating quality.
When electroplating (including electroless plating) is carried out on the surface of metal aluminum, it is basically this process, first dipping zinc, dezincifying, then sinking zinc, and electroplated tin. There is also a zinc precipitation, but the operation requirements are very high and there is no certain ability. The secondary zinc precipitation process is still implemented honestly.
Purpose:
Electrical and electronic related: bus, heat dissipation plate, electromagnetic wave shielding material, etc
Automobile transportation related: bus bars and terminal blocks of electrical components
Others: please consider aluminum as a substitute for copper, brass, etc. used in motor related products.
You want to know our products, prices and this month's preferential quotation information, welcome to call our service number or leave a message! We will reply as soon as possible.