Application:
Power and dstribution transformers, choke coils
Conductor Materials:
Copper, soft
Insulation:
-Kraft paper acc. to IEC 60554
Standard type:5A2- 1M3 acc. to IEC 554-3-5
-Thermally upgraded Kraft papers
-Papers coated with epoxy resin
Ordinary or thermally upgraded type, usually
used for the outer layer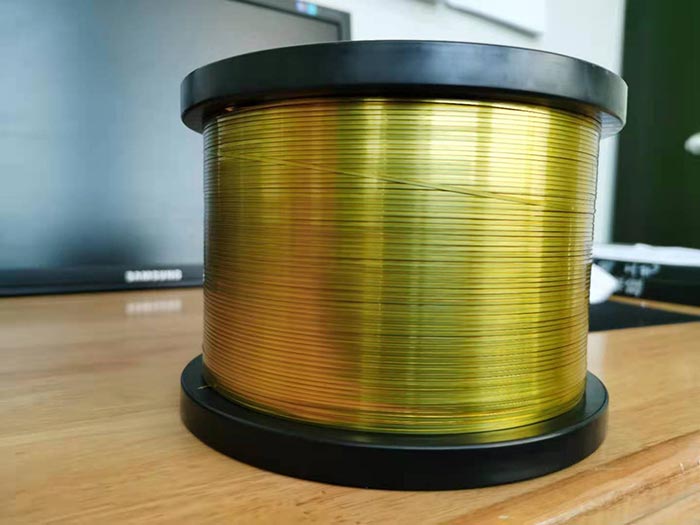 Round/Rectangular Copper Wires covered with Paper or Nomex
-Micro Crepe paper:
-Nomex,Standard type: Nomex 410
Insulation options:
-Butt lapped
-Over lapped up to max.66%
-Lapped in same direction or cross lapped
Standards:
GB7673 (IEC 60317-0-4)
or according to customer's specification
Test Standards:
IEC 60851
OR according to customert's specifcation
Mode of Delivery:
Standard spools according to IEC 60264
For other spools please contactus
You want to know our products, prices and this month's preferential quotation information, welcome to call our service number or leave a message! We will reply as soon as possible.