Enameled aluminum wire has excellent high temperature resistance, mechanical properties, electrical and chemical properties and excellent freezing resistance. Enameled aluminum wire is not only used for equipment, but also the main raw material commonly used by aluminum artists. It is used for decoration in various environments. Nowadays, the enameled aluminum wire has completely replaced the aluminum oxide wire, and is more popular with customers.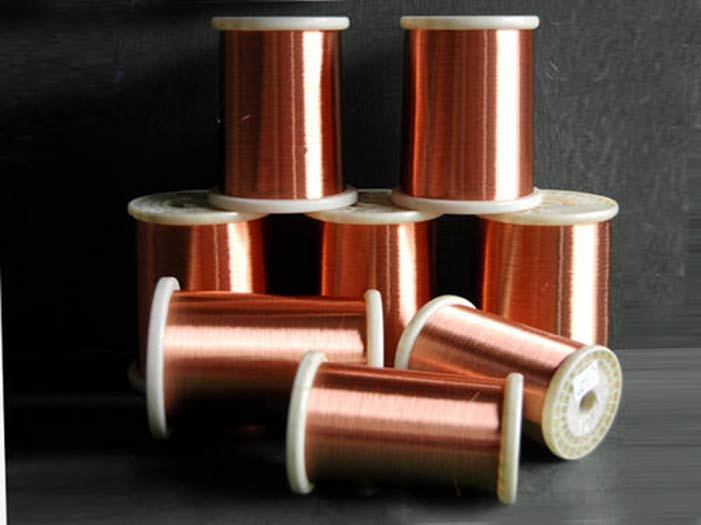 aluminum enameled wire
Various specifications
Specification of enamelled aluminum wire: specification range of enamelled aluminum wire: 0.13mm-5.00mm model range: UE / PE / EI / ei-ai / AI thermal grade: 130-155-180-200-200 pure aluminum is very soft, with low strength and good ductility. It can be drawn into fine wire and rolled into foil. It is widely used in wire, cable, wireless electrical industry and packaging industry. Its conductivity is about two-thirds of that of copper, but its density is only one-third of that of copper. Therefore, compared with copper wire, aluminum wire with equal quality and length has twice the conductivity of copper wire, and its price is lower. Therefore, outdoor high-voltage wires are mostly made of aluminum, which saves a lot of cost and eases the tension of copper materials.
Price of aluminum enamelled wire
The price of enameled aluminum wire has a lot to do with the type and specification. In the case of the same type, the smaller the specification is, the more expensive the price is! And the total price fluctuates with the price of aluminum futures, so there is no way to give you an exact value!
Aluminum enameled wire is also the same as copper wire. Generally, it is priced in the way of "aluminum price + processing fee". However, because the processing fee of aluminum is about 3 times that of copper wire, the general specification (0.200 ~ 0.500mm) is more than 30 ~ 50 yuan / kg. If the aluminum price is 20000 / T, the total price of enameled aluminum wire is about 50 ~ 60 yuan / kg, for reference!

Price fluctuation of aluminum enameled wire
Chalco focuses on copper enamelled wire / aluminum enamelled wire / flat copper wire / paper enamelled wire / enamelled flat wire, etc!
You want to know our products, prices and this month's preferential quotation information, welcome to call our service number or leave a message! We will reply as soon as possible.