Flexible aluminum busbars are generally used outdoors. Due to the large space, the wires will swing and the distance between the wires will not be insufficient. The construction of the soft bus is simple and the cost is low.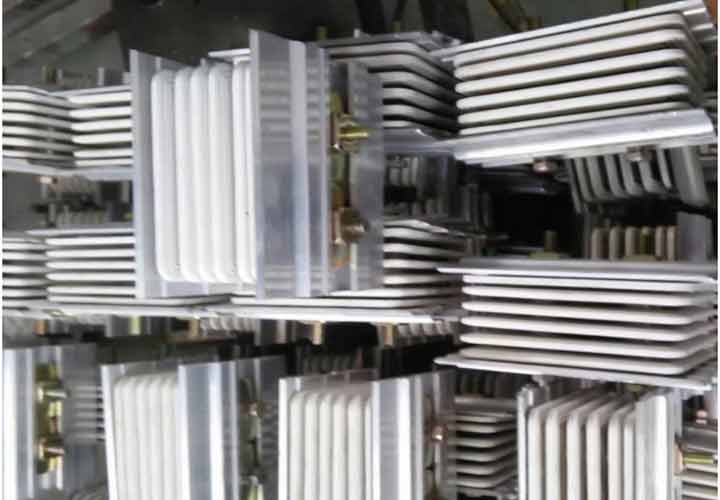 Flexible aluminum busbars
The cross section of the soft busbar is round, easy to bend, and easy to manufacture. Commonly used is aluminum stranded wire (made by winding many aluminum wires), and some use steel core aluminum stranded wire to increase the strength. According to its cross-sectional integral type, there are 50, 70, 95, 120, 150, 240... … (In square millimeters)
The bus bar is composed of many sections, and each section is short and light in length. Therefore, the installation can be completed quickly with only a few people. The bus has many standard parts and stocks, which can be shipped quickly to save on-site work time.
The bus bar usually uses aluminum bars, which have high current density, low resistance, and low skin effect, so there is no need to reduce the capacity. The small voltage drop means small energy loss, which ultimately saves the user's investment.
You want to know our products, prices and this month's preferential quotation information, welcome to call our service number or leave a message! We will reply as soon as possible.