Copper clad aluminum bus bars are also known as copper clad aluminum busbar, copper clad aluminum busbar or copper aluminum composite busbar. Copper clad aluminum busbar is a high-tech and energy-saving conductor material with the characteristics of copper conductivity and low density of aluminum.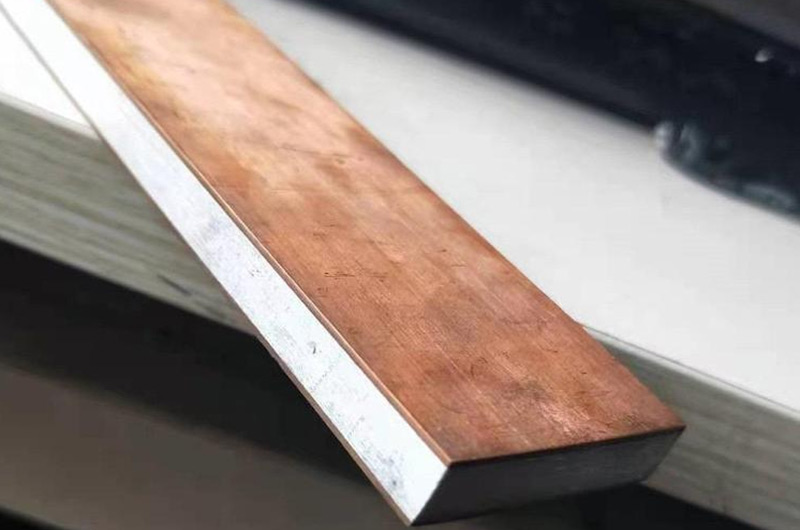 Copper clad aluminium bus-bars
Copper clad aluminum bus bars adopts a unique bimetallic composite process technology to instantly activate copper and aluminum atoms to form a stable copper aluminum recrystallization combination. Through a variety of plastic deformation processing methods, it can achieve the metallurgical combination between metal atoms with different melting points, so as to permanently form a new copper aluminum bimetallic electrical conductor material with an overall section, As an updated scientific and technological product to replace pure copper conductor materials.
Copper clad aluminum is widely used in automation, metallurgy, high and low voltage electrical appliances, construction industry, metallurgy industry and other industries.
Chalco mainly produces varieties of copper-clad aluminum bars of various brands and specifications. The company thanks customers for preferential prices, high-quality quality and sincere service. It has long-term wholesale sales, processing and customization of aluminum materials of various specifications and models.
You want to know our products, prices and this month's preferential quotation information, welcome to call our service number or leave a message! We will reply as soon as possible.