Aluminum battery box for boat is a new type of marine battery box. The marine battery box structure comprises a battery box body, in which a lithium battery is arranged. In the past, the structure of marine battery box was relatively traditional. Generally, the battery box was arranged on the battery room, stairway or engine room floor according to the use demand through the ordinary box structure. When charging, the battery acid mist was easy to enter into the battery room, stairway or engine room, so the ventilation area needed to be specially set up. Moreover, the battery in this form was generally exposed, which not only made the engine room area look messy, but also made the engine room more comfortable It is easy to cause collision and damage. Therefore, the marine aluminum battery box solves this problem.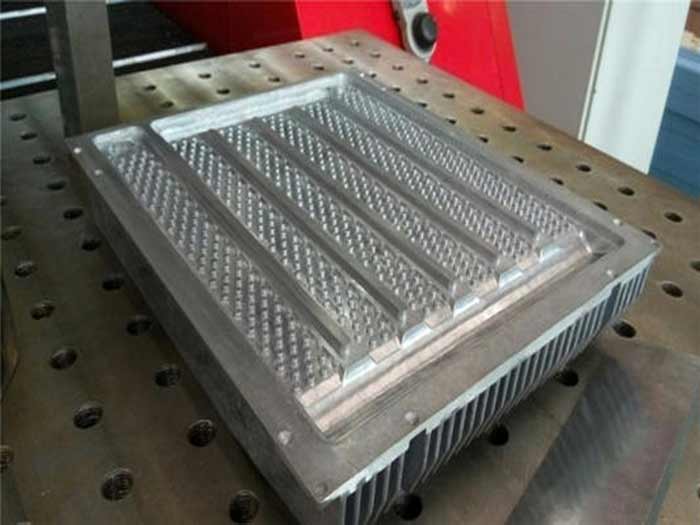 Customized marine aluminum battery box according to customer demand
Performance characteristics of marine aluminum battery box:
1.The utility model has the advantages of light weight, strong impact resistance and high safety factor.
2.Stable acid and alkali resistance, corrosion resistance, good sealing, waterproof, moisture-proof, etc.
3.According to customer demand, special mold can be customized to stretch the box.
4.The air tightness of the product is relatively better, which can better meet the requirements of lightweight design.
5.Products meet the national indicators, can be assured procurement.
The structure of the aluminum battery box is to hold and protect the battery pack, and its structure must ensure that the maximum holding space is reserved to meet the sufficient strength, considering the saving of layout space. Frame structure is recommended for the design of aluminum battery box, that is, the frame and bottom frame are welded by profiles. Regular cuboid is preferred for the shape of aluminum battery box, but it can be customized according to the needs of customers. Welcome to consult.
You want to know our products, prices and this month's preferential quotation information, welcome to call our service number or leave a message! We will reply as soon as possible.