34 SWG aluminum wire has low conductivity, large electrical loss, poor tensile strength and low corrosion resistance. The joint is particularly easy to oxidize. If it is connected with copper wire, the joint is more prone to corrosion due to potential difference, which is easy to cause open circuit. These are relative to the use of low-voltage lines, but the advantages of aluminum wire in high-voltage lines are obvious.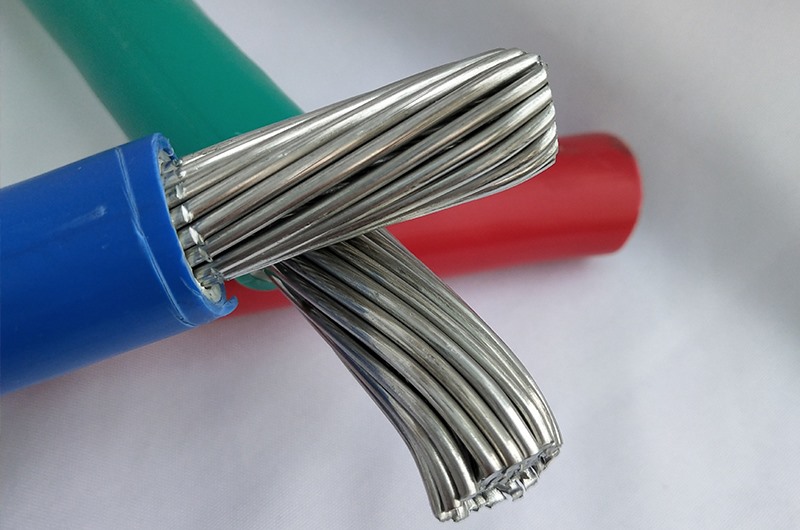 34 swg aluminium wire price
Aluminum wire specification
| | |
| --- | --- |
| Wire gauge | Swg 22 (.711mm) - Swg 38 (.152mm) |
| Heat resistance grade(℃) | 120(E class);180(H class);200(C class);220(C+ class);240(HClevel) |
| Insulation thickness | G1;G2;G3;G4 |
| certificate | UL |
| standard | IEC,NEMA,GB,JIS |
| packing | PT15-PT270 or Plywood spool |
| application | Transformers, motors, generators, modern musical instruments, electronic appliances, transformers, welding machines, etc |
34 SWG aluminum wire price and advantages
(1) Cheap price: copper is 3.5 times the price of aluminum, and the proportion of copper is 3.3 times that of aluminum. Therefore, aluminum cable is much cheaper than copper cable, which is suitable for low-cost projects or temporary power consumption.
(2) The cable is very light: the weight of aluminum cable is 40% of that of copper cable, and the construction and transportation cost is low.
(3) Oxidation resistance and corrosion resistance: aluminum reacts quickly with oxygen in the air to form an oxide film, which can prevent further oxidation. Therefore, aluminum conductor is the necessary material for high-voltage, large-section and long-span overhead power transmission, but its advantages as a low-voltage line no longer exist.
You want to know our products, prices and this month's preferential quotation information, welcome to call our service number or leave a message! We will reply as soon as possible.