With the increasingly strict supervision of environmental protection, more and more people are aware of the importance of automobile ecological environmental protection. In line with the market trend, more and more automobile enterprises begin to layout in the field of environmental protection, and constantly launch new environmental protection products. The popularity of cars and electric vehicles with far-reaching performance forces automobile power batteries to make important changes in raw materials, At present, there are many specifications of aluminum strip foil that can be applied to battery shell material. This paper mainly introduces and analyzes 3003 aluminum strip for battery.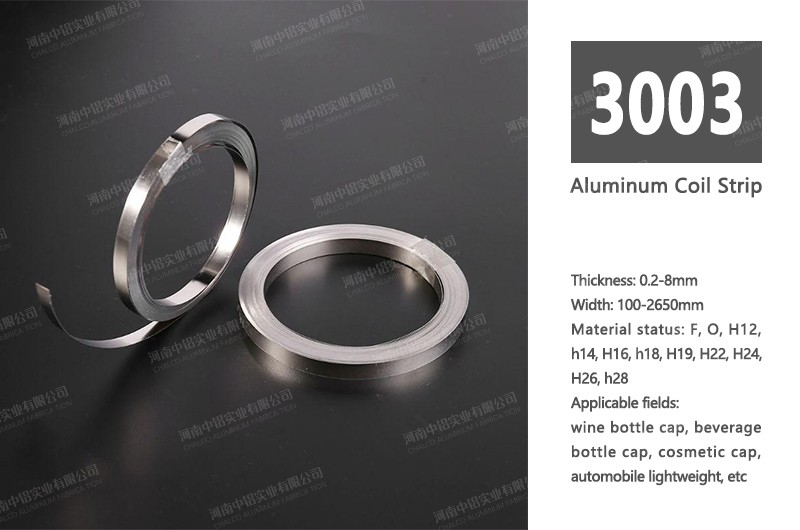 3003 aluminum strip for battery specification information
Thickness: 0.2-8mm
Width: 100-2650mm
Material status: F, O, H12, h14, H16, h18, H19, H22, H24, H26, h28
Applicable fields: wine bottle cap, beverage bottle cap, cosmetic cap, automobile lightweight, etc
Performance characteristics: it has good processing characteristics, excellent rust resistance, corrosion resistance, good conductivity and welding performance, impact resistance and not easy to crack.
3003 aluminum strip for battery manufacturer
The price of 3003 aluminum strip is not very high. There is no specific detailed quotation in the market. The specifications and prices of the selected products are different. In addition, the quotations provided by different manufacturers are also different. It should be comprehensively considered in combination with various factors such as raw material prices. The details depend on the pricing standards of each manufacturer.
Chalco aluminum is a professional manufacturer of 3003 aluminum strip for battery. It has many years of rich processing experience, high technical level, exquisite workmanship and guaranteed product quality. It is mainly factory direct sales, and the price is relatively more favorable. Welcome to consult for more product details and preferential quotations, and visit and purchase at any time!
You want to know our products, prices and this month's preferential quotation information, welcome to call our service number or leave a message! We will reply as soon as possible.