Application:
Elctric appliances, motors, generators
and dry type transformers
Conductor Materials;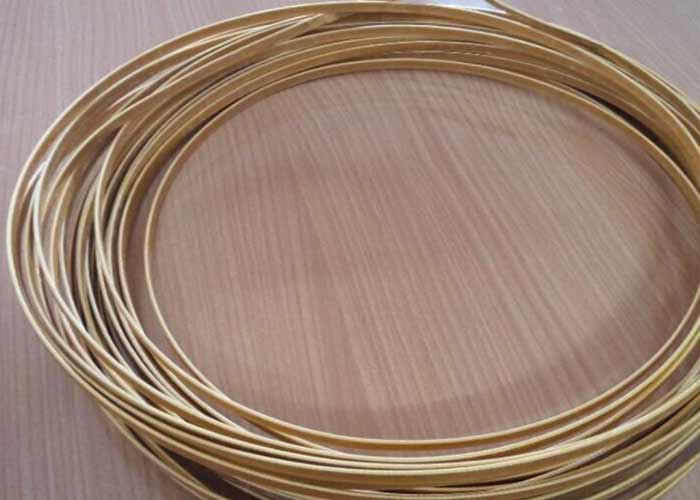 RoundRectangular Copper Wires covered with Glassfibre
Conductor material:
Copper, soft
Insulation
E-glass, alkali free, impregnated with
Modified alkyd, temperature index 130
Epoxy, termperature index 155
Modified epoxy, temperature index 180
Conductor material:
-1 or 2 layers tangentially lapped
- 2 layers usually cross lapped.
- Insulation inctease acc. to GB6109 (IEC 60317-0-4)
Or customer's specification
- standard insulation increase
1 layer 0.12 up to 0.20mm
2 layers 0.20 up to 0.50mm
-Possibility to lap with polyester film on basecoat,
temperature index 155
-Posiblity to lap with polyimide film on basecoat,
termperature index 180
Standardse
GB7672(IEC 60317-0-4)
Or according to customer's specification
Chemical Compatiblieg
Our enamel system is compatible with almost all the
impregnating armishes used in cectmcal equipment.
For more decails please contact us
Mode of Delivery
Standard spools according to IEC 60264
For other spools please contact us
You want to know our products, prices and this month's preferential quotation information, welcome to call our service number or leave a message! We will reply as soon as possible.