The copper clad aluminum busbar advanced coating and welding manufacturing technology to concentrically wrap high-quality copper tape on the outer surface of core wires such as aluminum rods or steel wires, and form a strong interatomic metallurgy between the copper layer and the core wire. Combine. The two different metal materials are combined into an inseparable whole, which can be drawn and annealed like a single metal wire. During the drawing process, the diameter of copper and aluminum are reduced in the same proportion, and the volume ratio of the copper layer remains relatively constant. change.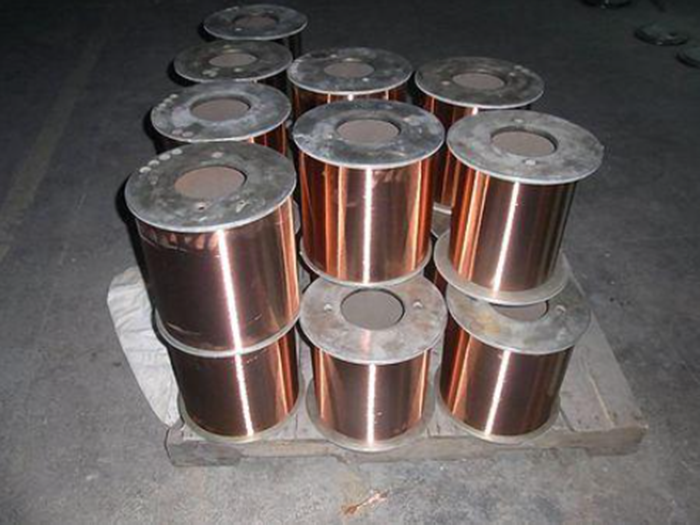 copper clad aluminum busbar
Due to the skin effect of high frequency signal, copper clad aluminum wire and copper clad steel wire have the same conductivity as pure copper wire when transmitting high frequency signal more than 5MHz. Copper clad aluminum wire has the composite characteristics of copper conductivity and low density of aluminum, while copper clad steel wire combines copper conductivity with high strength of steel.
Copper clad aluminum products are widely used in electric power, energy storage battery, large hydropower equipment, transformer and bus duct soft connection, welding machine, complete electrical equipment, isolating switch, new energy battery, new energy, electric vehicle, solar photovoltaic, low voltage and other fields.
Chalco copper clad aluminum can be processed according to customer's drawing requirements, mature skills, experienced operators to serve customers faster and better. The product quality satisfaction is high, the copper-clad aluminum surface is smooth and standard, the dimensional accuracy meets the drawing requirements, and the welding effect is also satisfactory. The copper-clad aluminum has good conductivity, small resistance, convenient installation, simple replacement, and service time can be guaranteed!
You want to know our products, prices and this month's preferential quotation information, welcome to call our service number or leave a message! We will reply as soon as possible.