1350 aluminium strip is the key raw material for the manufacture of transformer windings, it is a strip obtained by rolling aluminium ingots. The conductivity of the 1350 transformer aluminium strip reaches 61%. It has the characteristics of high conductivity, soft quality, smooth surface, no burr and low maintenance cost.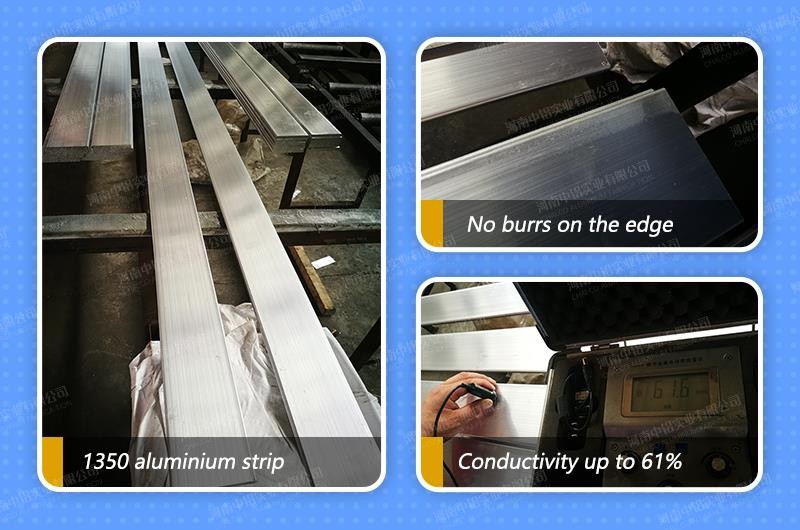 1350 transformer aluminium strip
Chalco aluminum transformer aluminium strip for sale
Materials/grades are: 1060, 1050, 1050A, 1060, 1070, 1070A, 1350
Thickness: 0.2mm--3.0mm
Width: 20mm-1650mm
Description: Smooth surface without scratches. The edge can be chamfered (rounded corners, rounded edges), without burrs, which is better than the national standard. The resistivity is less than or equal to 0.028.
Packing: Wooden pallet, inner diameter 300mm or 500mm.
The transformer aluminum strip adopts high-purity aluminum as raw material, and the aluminum content can reach more than 99.6%, which has unparalleled electrical conductivity of other series of aluminum strips.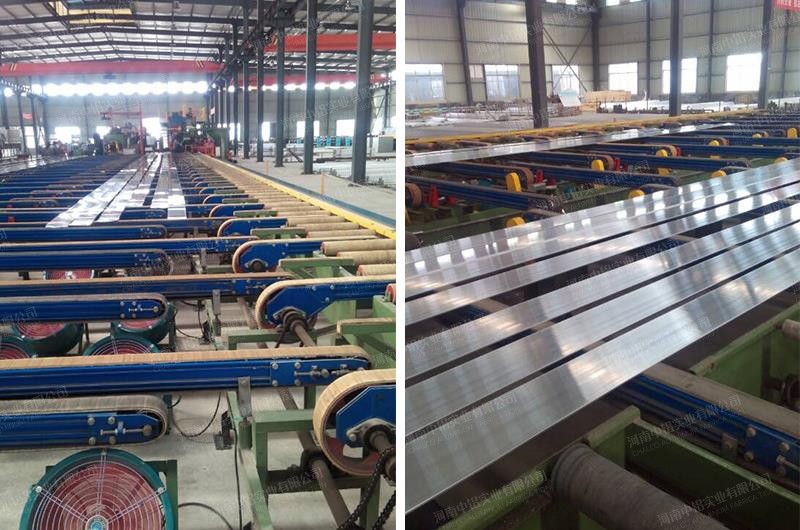 transformer aluminium strip for sale
Transformer aluminium strip application
1350 transformer aluminium strip can make dry-type transformers have the advantages of small size, light weight, good insulation performance, flame retardant, no pollution, small partial discharge, moisture resistance, stable and reliable operation, low noise, and low maintenance costs. It is widely used in underground facilities, commercial centers, residential areas, hotels, restaurants and coastal wet areas.
Transformer aluminium strip chemical composition
transformer aluminium strip

Si

Fe

Cu

Mn

Mg

Cr

Ni

Zn

V

Ti

Zr

Other

AL

single

all

1050 transformer aluminium strip

0.25

0.40

0.05

0.05

0.05

-

-

0.05

0.05

0.03

-

0.03

-

99.50

1060 transformer aluminium strip

0.25

0.35

0.05

0.03

-

-

-

0.05

-

0.03

-

-

99.60

1070 transformer aluminium strip

0.20

0.25

0.04

0.03

0.03

-

-

0.04

-

0.03

-

0.03

-

99.70

1370 transformer aluminium strip

0.1

0.25

0.02

0.01

0.02

0.01

-

0.04

0.02

-

0.02

0.01

99.70

1350 transformer aluminium strip

0.1

0.4

0.05

0.01

-

0.01

-

0.05

-

-

99.50
Copper strip has always been the key raw material for the manufacture of transformer windings, but due to the high price of copper strip in recent years, many transformer manufacturers use light weight (the proportion of aluminum and copper is 1:6), and the price of copper is about 3 times that of aluminum. , The aluminum strip with similar quality to the copper strip replaces the copper strip, which also makes the aluminum strip products more and more used in the transformer production industry.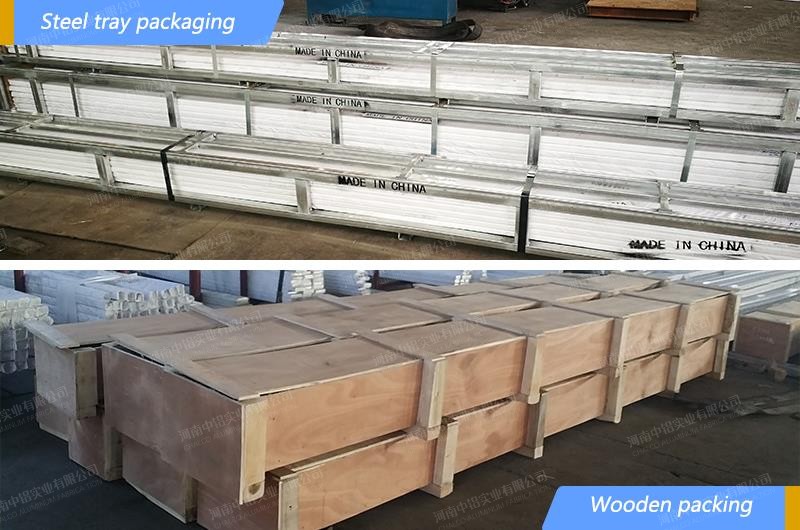 Transformer aluminum strip packaging
At present, aluminum strip mostly adopts the production process of casting and rolling, cold rolling, shearing and annealing. Compared with ordinary aluminum strips, its production is characterized by higher precision requirements. For example, there are high requirements for many technical indicators such as surface quality and burr curling of aluminum strips, and a certain electrical conductivity is required.
Chalco Aluminum has mastered a number of key technologies such as the conductivity control technology and surface quality control technology of aluminum strips and foils for dry-type transformers, optimized the casting process, hot rolling process, heat treatment process and finished product shearing process, and formulated a reasonable The quality of the transformer aluminium strip conforms to the German IUN900069 standard and the Japanese AS521-01, 02 standard. Its alloy state, size and precision, mechanical properties, electrical conductivity and side bending and other specific technical indicators fully meet the contract assessment indicators and the trial production standards of aluminum strip and foil for dry-type transformers Q/S713-1999 and Q/S715-1999, And meet the requirements of the technical standards of the motor transformer company for this type of aluminum. Welcome to consult and compare transformer prices Email:info@chalcoaluminum.com.
You want to know our products, prices and this month's preferential quotation information, welcome to call our service number or leave a message! We will reply as soon as possible.
Related products
Get In Touch,Let's talk
Hello! If you are interested in our products and leave your demand, we will give you an accounting quotation in time.
Or you can send your request to our email address: info@chalcoaluminum.com
Send Your Request
0086-371- 55689814 55686476
126#4 Building A,No.89 Science Avenue,National HI-Tech Industry Development Zone,Zhengzhou,Henan
Social touch